B-Fade Nominated For Independent Grind Artist Of The Year By Invasion Music Awards

Nashville, Tennessee — March 7, 2016 – Christian Hip-Hop artist B-Fade has been presented with the Independent Grind Artist of the Year nomination by the Invasion Music Awards. The awards are run by Invasion Live Music Group, a promotion and booking organization, which originated in Phoenix, Arizona. The vision behind the movement is to engage all generations with the gospel of
Jesus Christ through the medium of music.
"/B-Fade is a burgeoning new artist and is setting a new standard for innovation and creativity among
independent artists/," said David C. Coleman, President of Trendency Records. "/It's exciting to witness B-Fade blossom as an artist. With phenomenal production, strong lyrics and a solid marketing team on board, I believe he will continue to rise in prominence within the Christian Rap
community and will eventually be mentioned in the same breath as some of the top artists within the
genre/."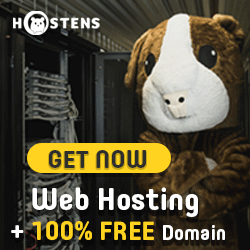 Winners will be honored at a star-studded ceremony on Saturday, May 28, 2016 at New Life Community Church, which is located at 8101 Sunset Avenue in Fair Oaks, California. B-Fade will be
performing live alongside Flame, Derek Minor, V. Rose, Hillary Jane, Spec, J Monty and a host of others. B-Fade will also be joining Roy Tosh, V. Rose, Spec and others for the Invasion Tour 2016,
a twenty city, ten state tour that begins on June 22, 2016.


About Trendency Records
Nashville, Tennessee-based rap & gospel label Trendency Records is a division of Chrematizo Label Group. For more information, please visit https://www.trendency- records.com
Enjoy Daily Prayers and , Open Heavens Daily Devotional, Billy Graham Daily Devotional , Our Daily Bread Devotionals , UCB Word for Today Devotionals , In touch Ministries Daily Devotionals , My Utmost For His Highest Daily Devotionals , All Rccg Live programs and Events , Rccg Sunday School Manuals ( Weekly Teacher and Students Manuals ) , Winner Chapel Daily Covenant Hours and Programs , Dclm Pastor Kumugi Daily Manna Devotional , Seeds Of Destiny Daily Devotional , Spirit Meat Rev. Olusola Areogun Daily Devotional , CAC living Water Daily Devotional Guides , CAC Weekly Sunday School Manuals , Rhapsody Of Realities Daily Devotionals , Our Daily Journey Devotionals , Turning Point Today Daily Devotionals , Christian Useful Secrets Tips , Download  Nigerian Worship Video Musics and songs  And MP3 , Ray Stedman Daily Devotional , Pastor Benny Hinn Inspirational Teachings , Bishop David Oyedepo Inspirational Teachings, Pastor Rick Warren Daily Hope Devotional , Pastor Faith Oyedepo Motivational Messages , Daily Devotions Etc