[Ivan Rakitic] I Will Celebrate World Cup Win With Forehead Tattoo
Ivan Rakitic has jokingly stated he will celebrate winning the World Cup with Croatia by tattooing his forehead. Croatia face France on Sunday for the chance to become the 2018 FIFA World Cup

Ivan Rakitic has jokingly stated he will celebrate winning the World Cup with Croatia by tattooing his forehead.
Croatia face France on Sunday for the chance to become the 2018 FIFA World Cup champions.
Rakitic has played a key role for Zlatko Dalic's side in their run to the final of the showpiece event in Russia.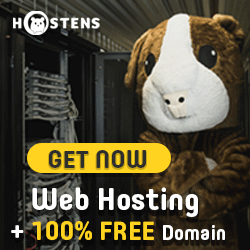 "On my forehead!" Rakitic told reporters when asked if he was planning a tattoo if Croatia win.
"There's plenty of space there, as you can see! But first I'll have to ask my wife.
"Frankly, I have this feeling there will be hundreds of millions rooting for us. I've had messages from Argentina, Spain, Germany, all four corners of the world. It's fantastic.
"What really makes me happy is people said they could never imagine celebrating a goal scored as if it had been scored by their own national team.
"It goes to show we're deserved finalists, we want to show the world we play as one and we'll leave everything on the pitch."
Enjoy Daily Prayers and , Open Heavens Daily Devotional, Billy Graham Daily Devotional , Our Daily Bread Devotionals , UCB Word for Today Devotionals , In touch Ministries Daily Devotionals , My Utmost For His Highest Daily Devotionals , All Rccg Live programs and Events , Rccg Sunday School Manuals ( Weekly Teacher and Students Manuals ) , Winner Chapel Daily Covenant Hours and Programs , Dclm Pastor Kumugi Daily Manna Devotional , Seeds Of Destiny Daily Devotional , Spirit Meat Rev. Olusola Areogun Daily Devotional , CAC living Water Daily Devotional Guides , CAC Weekly Sunday School Manuals , Rhapsody Of Realities Daily Devotionals , Our Daily Journey Devotionals , Turning Point Today Daily Devotionals , Christian Useful Secrets Tips , Download  Nigerian Worship Video Musics and songs  And MP3 , Ray Stedman Daily Devotional , Pastor Benny Hinn Inspirational Teachings , Bishop David Oyedepo Inspirational Teachings, Pastor Rick Warren Daily Hope Devotional , Pastor Faith Oyedepo Motivational Messages , Daily Devotions Etc