Let The Redeemed Of The Lord Say So ~ Pastor Ayo Oritsejafor [@wlbcigc]

Topic: Let The Redeemed Of The Lord Say So [July 7, 2016]
"Let the redeemed of the Lord say so, whom he hath redeemed from the hand of the enemy; (Psalms 107:2)
The word "redeemed" means reclaimed, rescued or bought back by paying the full price that was originally paid to the purchaser or owner of a person or thing."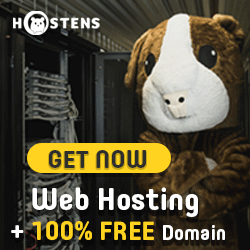 In Galatians 3: 13-14, the Bible states that when Jesus died and rose from the dead, He took upon Himself every curse that was upon your life, your family and he released the Abrahamic blessings to you without your asking.
tever the devil has brought into your life, Jesus died to redeem you from them. He died to redeem you from all types of unfavorable circumstances that have kept you below God's best purposes for your life. He died to release your miracle and deliverance. As a child of God you are expected to confess and declare boldly the victory that Christ has effected in your life. As the redeemed, you are to declare everything you have been redeemed from. You don't wait till you get a miracle before you proclaim victory for your salvation. I know you know that you are redeemed but don't keep quiet. Begin to say so.FURTHER READING: Psalms 107: 1-2, Genesis 25: 29-34
PRAYER/CONFESSION: O Lord, I now realize that keeping silent over redemption is a sign of inner dust. Henceforth, I will live, walk and talk about my salvation benefits anywhere. I am redeemed of the Lord, in Jesus name Amen
WORDS OF WISDOM: Confessing your redemption complements your faith in God.
Eagles Devotional is a daily revelatory and inspirational Publication by Pastor Ayo Oritsejafor, the founder and presiding Pastor of Word of Life Bible Church, Warri, Nigeria.
Enjoy Daily Prayers and , Open Heavens Daily Devotional, Billy Graham Daily Devotional , Our Daily Bread Devotionals , UCB Word for Today Devotionals , In touch Ministries Daily Devotionals , My Utmost For His Highest Daily Devotionals , All Rccg Live programs and Events , Rccg Sunday School Manuals ( Weekly Teacher and Students Manuals ) , Winner Chapel Daily Covenant Hours and Programs , Dclm Pastor Kumugi Daily Manna Devotional , Seeds Of Destiny Daily Devotional , Spirit Meat Rev. Olusola Areogun Daily Devotional , CAC living Water Daily Devotional Guides , CAC Weekly Sunday School Manuals , Rhapsody Of Realities Daily Devotionals , Our Daily Journey Devotionals , Turning Point Today Daily Devotionals , Christian Useful Secrets Tips , Download  Nigerian Worship Video Musics and songs  And MP3 , Ray Stedman Daily Devotional , Pastor Benny Hinn Inspirational Teachings , Bishop David Oyedepo Inspirational Teachings, Pastor Rick Warren Daily Hope Devotional , Pastor Faith Oyedepo Motivational Messages , Daily Devotions Etc